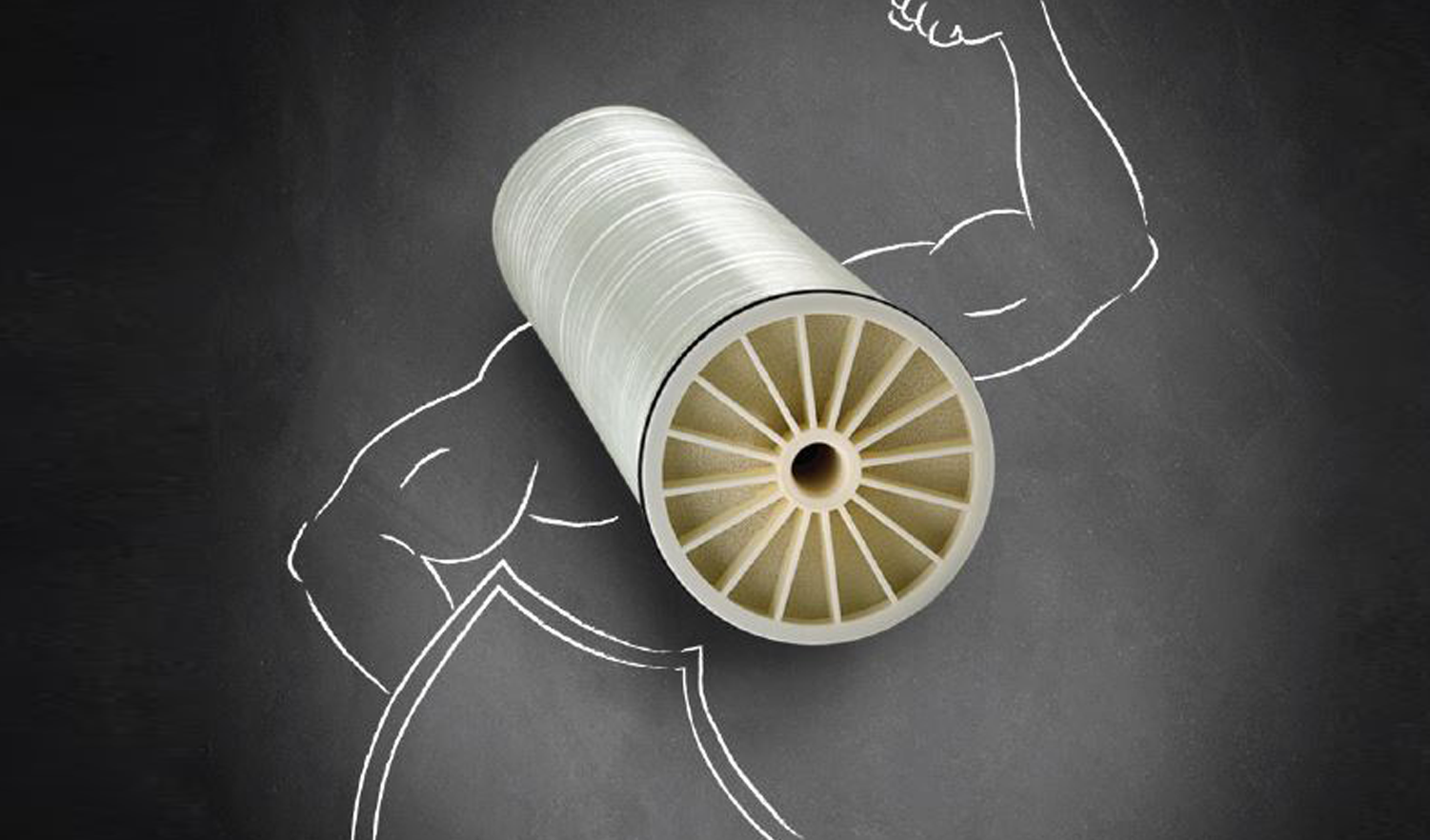 Fortilife CR100 is a brackish water RO element. To be more precise it´s a spiral-wound element with polyamide thin-film composite membrane.
Fortilife CR100 is used to solve difficult water challenges. This includes wastewater reuse and minimal liquid discharge.

Fortilife CR100 is an element that that includes technology that has a providing organic fouling resistance. The product offers a reliable and durable membrane chemistry which can be cleaned easily and works on a low energy level. The element saves up to 10% of energy compared to conventional products.
| | |
| --- | --- |
| Maximum operating temperature: | 113°F (45°C) |
| Maximum operating pressure:    | 600 psig (41 bar) |
| Maximum element pressure drops: | 15 psig (1.0 bar) |
| pH Range: | 2 - 11 (continuous operation) |
|   | 1 – 13 (short-term cleaning 30 min.) |
| Maximum feed silt density index: | SDI 5 |
| Free chlorine tolerance:    | <0,1 ppm |